Welcome to
Hiona Cottage is a very old stone building, renovated and located in the eastern part of Crete. It is built on a rock, right by the sea. Formerly was a large warehouse that served the import and export of agricultural products in the region. Later it split and a portion is the Hiona Cottage. Today is configured properly and is able to accommodate families up to six people.
Entering the apartment, we are in the living room, where there is the kitchen. More inside there is a bedroom with a double bed and a wardrobe, the window of this room face the back side of the house in Kastri hill.
---
A spiral staircase leads upstairs where there are two bedrooms with a connecting door. One is with double bed and fitted wardrobe and the window have an uninterrupted view of the bay and the beach of Hiona. The other room has bunk beds (up and down). Upstairs is also WC / SHOWER and the air condition.The apartment has internet connection free use.
Hiona Cottage has a spacious patio overlooking the seafront, where there are a stone table with chairs and a big umbrella for customer service.
---
The kitchen is equipped with cooker, refrigerator, oven, coffee maker, kettle, toaster as well as all the necessary crockery for customer service. The living room has sofa, TV, table and chairs, as well as a fireplace that serves the winter residents.
Hiona Cottage is property of Htl MARINA VILLAGE and from there, you will receive the key and will be served for any need during your stay. Also residents have the opportunity to use the swimming pool, tennis and bar.
---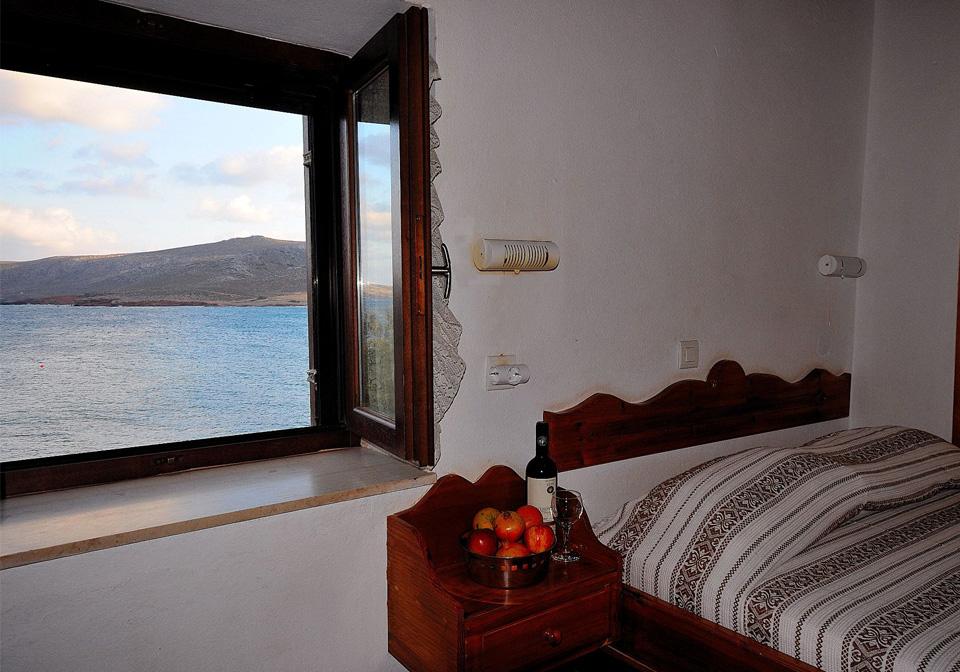 Upstairs double bed
with sea view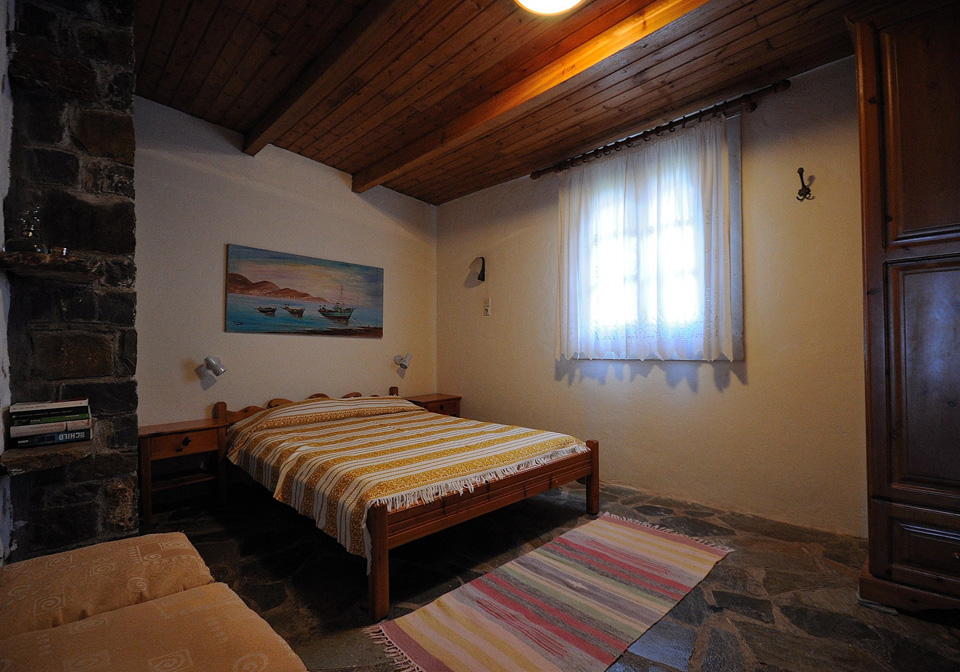 Downstairs double bed
with view to Kastri mountain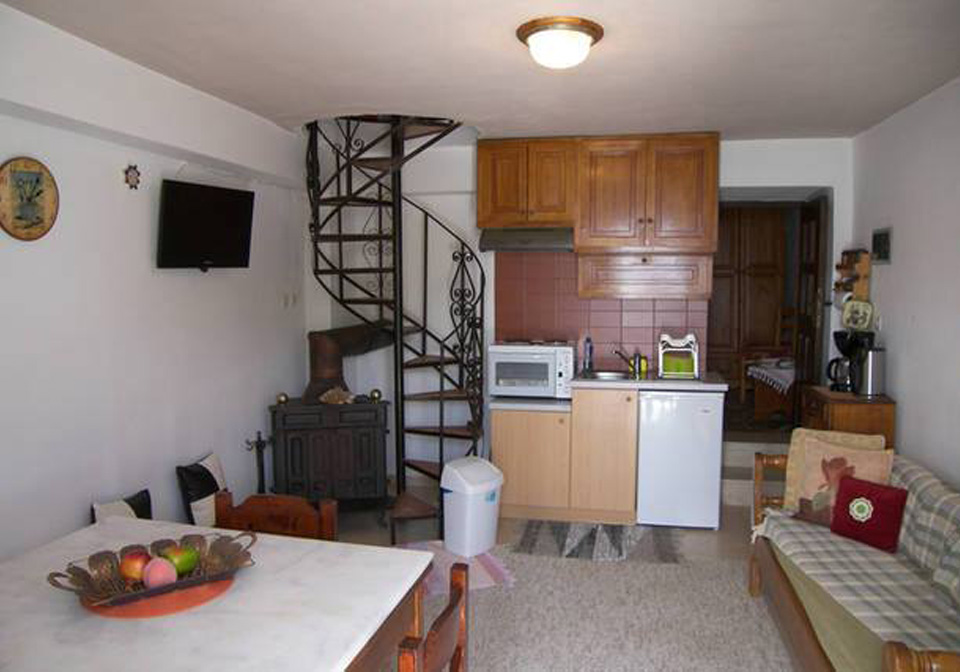 Living area
Enjoy your stay at the living area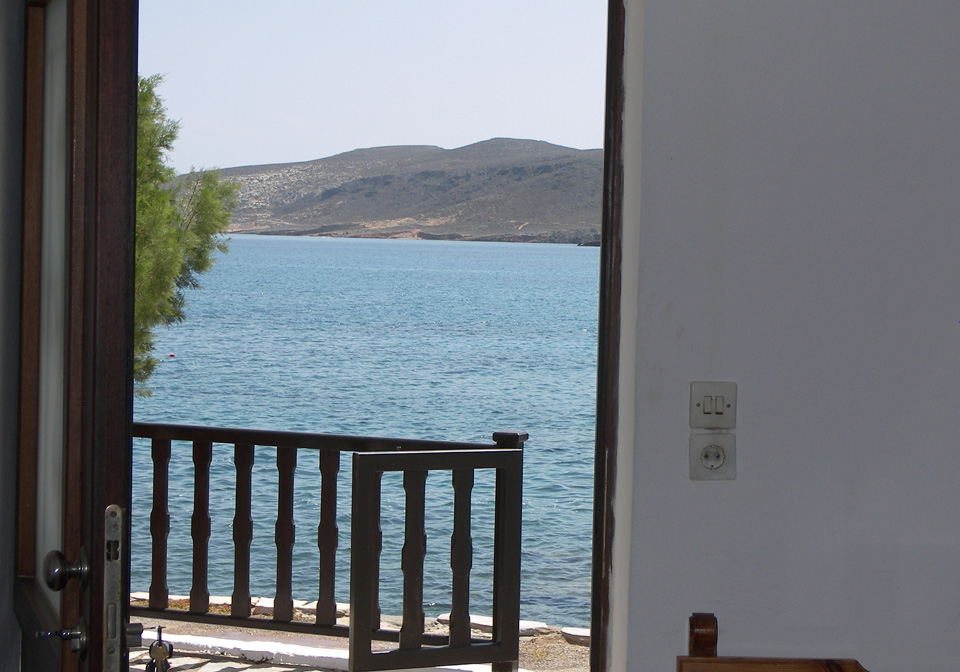 The door to the sea
The house is next to the sea. It cant get any closer than this